About Hampton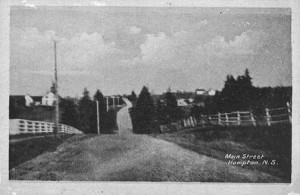 This is a blog about Hampton, Nova Scotia. We look forward to your blog post interaction. You can register to receive weekly updates from this blog. See lower right column.
Follow Highway 101 through Annapolis Valley; exit at either exit 20 or 21 towards Bridgetown. In Bridgetown turn north on Church Street and follow it right over North Mountain until the Shore Road  intersection. Turning left and driving for a very short distance will take you to Wharf Road.
Take a right right turn to lighthouse, wharf and beach. Pack a lunch and picnic on the beach or view a spectacular sunset.